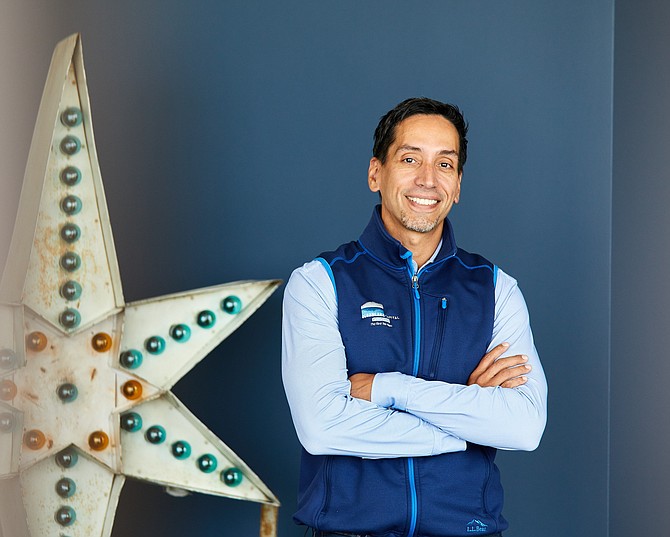 Clearlake Capital Accelerates Deal Making Activity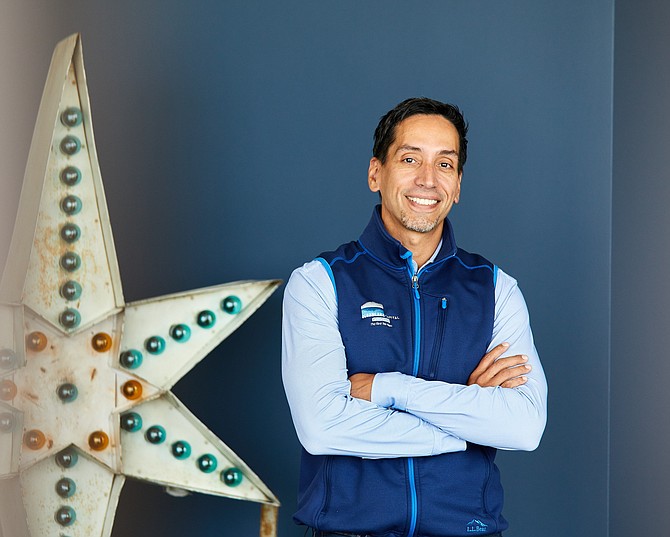 Behdad Eghbali and José Feliciano, the newly minted billionaire founders of Clearlake Capital Group in Santa Monica, are collecting new industries at a head-turning speed.
The private equity firm's merger and acquisition activity has accelerated in recent months as the Covid-19 pandemic has begun to recede in many parts of the country.  
Founded in 2006, Clearlake's core target sectors for investment include the industrial, consumer and software industries.
Since January, Clearlake has been involved in transactions to buy at least 27 companies — sometimes in tandem with other private equity firms as partners. It has also sold five businesses and made six investments and capital raises.
One transaction involved Clearlake-backed Janus International Group Inc. in Temple, Ga. merging with Chatham, N.J.-based building products company Juniper Industrial Holdings Inc., making Clearlake a 40% shareholder, a position valued at $754 million as of last week.
The value of one-fifth of Clearlake's transactions is estimated at roughly $12 billion, according to a review of Clearlake press releases and other sources.
Financial terms have not been released on the majority of the firm's deals, but visible evidence of Clearlake's deal-making is everywhere. Last month, the firm agreed to sell off for $1 billion the building and lumber business it had assembled over the past two-plus years.
Clearlake added a 10th acquisition for that business last week while the sale of the parent company waits to close in the third quarter.
On June 21, specialty materials manufacturer Unifrax, a portfolio company owned by Clearlake, agreed to buy Connecticut-based Lydall Inc. in a deal valued at $1.3 billion.
And on June 22, Clearlake paid $240 million along with New York-based private equity firm Siris Capital Group to buy SharpSpring Inc., a Florida-based software firm.
In March, Clearlake began to ramp up a new multibillion-dollar software business, Precisely, giving the firm another platform to build on. It has since added two tuck-in acquisitions for the business.
Clearlake also has announced a half-dozen additional software buys in the past two months in various niches, including last week's SharpSpring deal.
Analysts said Clearlake's transactions reflect a booming private equity market.
"The high deal pace is largely a result of large amounts of dry powder that (private equity) firms have to invest," said Arthur Korteweg, a private equity expert and associate professor of finance and business economics with the USC Marshall School Business.
"The pandemic has also created new opportunities in spaces such as telehealth, edtech and fintech that add fuel to the fire," he added.
Industrywide, private equity firms are sitting on a war chest of $1.6 trillion, putting increasing pressure on deal-makers to identify investment opportunities as the recovery picks up, according to a spokesman with Preqin, a global financial data tracker.  
The pile of cash is roughly double the combined value of all buyout and venture capital deals over the previous year. The first quarter of 2021 saw more buyout and venture capital deals than in the same period in 2020, just before the pandemic began to hammer the economy, the spokesman said.
"Private equity in 2020 was definitely a tale of two halves. The first half was when everything was shut down. Then late in 2020, the deal flow increased dramatically. What you are seeing in the first five months of 2021 is about 22% growth in the number of deals," said Paul Sachs, a Los Angeles-based managing director of Protiviti Inc., a global consulting firm owned by Robert Half International Inc., said.
"PE firms really have benefited from significant market tailwinds triggered by historically low interest rates, especially coming out of a pandemic. And the record fundraising has created a lot of dry powder that will need to be invested," Sachs said of L.A.-based private equity firms. "The fundraising has been unbelievable in the last year and a half."
Clearlake is a poster child for the uptick in deal-making. The firm ranked No. 5 with $20 billion in assets under management on the Business Journal's most recent list of largest private equity firms in L.A. Just three years ago, Clearlake reported $8 billion in assets under management. As of last week, the firm managed $39 billion, surpassing Beverly Hills-based Platinum Equity's $25 billion and Century City-based Kayne Anderson Capital Advisors' $34 billion.
Clearlake is also closing the gap with Sawtelle-based Leonard Green & Partners. Clearlake now stands $11 billion behind Leonard Green, compared to a $32 billion gap between the firms on the list.
Century City-based Ares Management Corp., which is No. 1 in L.A., currently manages $227 billion in assets, which is more than double its size of $102 billion it managed in 2020.
Eghbali and Feliciano, Clearlake's co-founders and managing partners, have declined to comment on their strategies. But they're definitely benefiting from their firm's growth. According to Forbes, Eghbali and Feliciano are tied at No. 1,008 on the company's list of the world's wealthiest people with a net worth of $3 billion. They broke onto the list in 2019.
One clear trend of Clearlake's strategy is the firm's preference to team with other private equity firms for investments. Clearlake pursued this strategy with firms including Santa Monica-based Angeles Equity Partners, Boston-based TA Associates Management and San Francisco-based Francisco Partners.
The partnership approach served Clearlake Capital well in the lumber and building materials space, where the firm first joined with Angeles Equity Partners starting in late 2018 to assemble American Construction Source through 10 acquisitions. They agreed to sell to US LBM Holdings in May for an estimated $1 billion in a deal that's expected to close later this year.
For reprint and licensing requests for this article, CLICK HERE.