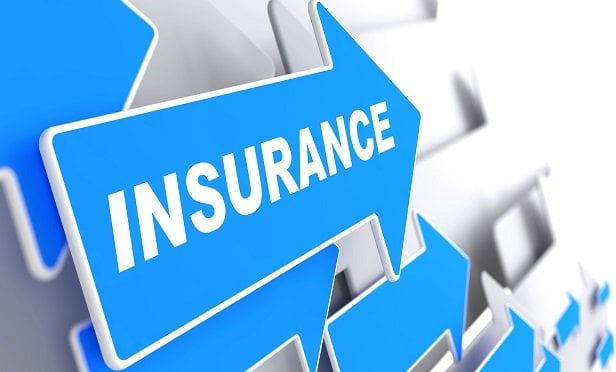 Around the P&C insurance industry: June 30, 2021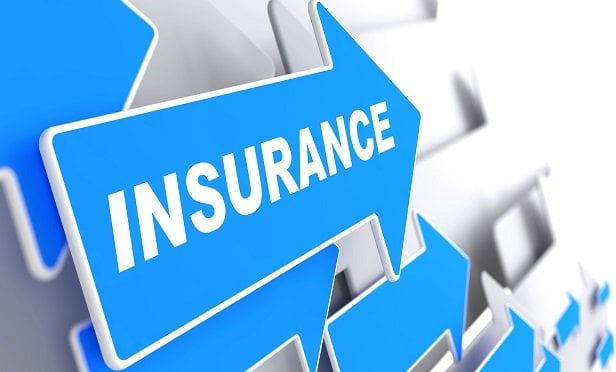 CORE Group has welcomed seven members to its CORE Elite restoration network. Contractors that meet CORE's rigorous credentialing standards the ability to be a part of a premier service offering; to align themselves with an organization that believes in operating with the highest standards of craftsmanship, quality, and integrity, all without giving up their independence, according to CORE. The new contractors in the network are:
Accenture made a strategic investment, through Accenture Ventures, in Imburse, a cloud-based, payments-as-a-service enterprise platform that simplifies the way businesses worldwide access the global payments ecosystem. Imburse works with global insurers, banks and other large companies to easily connect outdated legacy systems to the global payments ecosystem through a single connection using application programming interfaces (APIs). Imburse works with several multinational clients, including Generali Group.
AIR Worldwide updated its Terrorism Model for the United States to more comprehensively model the extent of damage from conventional bomb blast attacks. Starting with the size and location of the bomb, the model propagates the appropriate blast intensity within a built environment from the exterior to the interior of buildings to yield damage and loss estimates, including property damage, workers' compensation and personal injury.
Universal Fire & Casualty Insurance Company (UFCIC) announced the company is now the first U.S. insurer to accept cryptocurrency for premium payments. Based near Detroit, UFCIC writes traditional P&C lines of business, including commercial property, general liability, inland marine, business owners' policies and commercial surety, and provides insurance solutions to small business owners throughout the U.S.
RIMS, the risk management society®, joined the Business Continuity Coalition to build a more stable insurance market that will support organizations as they navigate future pandemics. The Business Continuity Coalition represents a broad range of business insurance policyholders from across the country. It works constructively with policymakers and other U.S. stakeholders to develop an insurance program that ensures business continuity from future economic losses from pandemics and other emergencies necessitating widespread closures of the economy.
Burns & Wilcox, North America's wholesale insurance broker and underwriting manager, announced the purchase of an office building located in the heart of Morehead City, North Carolina, at 800 Arendell. The newly acquired building is already the home of the company's Morehead City-based team. In addition to improvements to the building's infrastructure and a complete renovation of the exterior, the office space will be updated to reflect the distinct design and current architecture of Burns & Wilcox offices nationwide. The imaginative new space will feature an updated façade, more natural light, new meeting spaces and collaborative workstations.
Professional Provident Society collaborated with Silicon Valley-based Ushur to enable its digital communication with customers by using conversational artificial intelligence solutions. PPS says there is a growing need to have more personalized experiences, and it is using technology to achieve this. The company is leveraging Ushur, which engages customers over e-mail, apps, and SMS using conversational AI and intuitive business process automation workflows.
Liberty Mutual and Safeco Insurance released a new interactive experience to help independent insurance agents navigate digital transformation. Built off the findings from the recent Rise of the Digital Insurance Agency report, which explored the connection between digital and revenue, the resource offers practical advice and personalized insights for unlocking the power of digital. With the launch, this experience – which includes an assessment, framework, and curated content dedicated to 15 different digital capabilities – becomes the most comprehensive and centralized collection of digital transformation insights available to all independent agents.
Fundación MAPFRE and the Massachusetts Department of Transportation announced a new public service campaign to engage people in changing their behavior on the roads. The campaign is part of an effort to reduce road-related injuries and fatalities, particularly as pandemic restrictions are lifted, and people get back on the roads for summer travel. In addition to the PSA, Fundación MAPFRE is planning a Look Both Ways Road Tour, bringing an interactive road safety program to high schools, colleges and public events across  Massachusetts and Connecticut. The program features React Challenge, a digital gaming experience that tests users' reaction time when faced with obstacles on the road.
Zesty.ai, a company using artificial intelligence to assess climate and non-catastrophe risk at the individual property level, announced it had extended its strategic alliance with Aon plc, a global professional services firm providing a broad range of risk, retirement and health solutions, to better serve clients through data and artificial intelligence (AI) models. This comes on the heels of the California Department of Insurance's historic approval of two underwriting and rating filings that include Z-FIRE™, Zesty.ai's AI-driven predictive model for wildfire risk assessment. This is the first filing based on an AI model ever approved by the CDI.
AXIS Capital Holdings Limited announced that all aviation units had been rebranded to reflect the AXIS brand and logo. This is the last phase of the 2016 acquisition by AXIS of European specialty aviation insurer and reinsurer Aviabel and its Dutch brand NLP. The retirement of the Aviabel and NLP brands completes the alignment of the global aviation business.
Loadsure released the industry's first API solution for international, per-shipment cargo insurance and immediate access to coverage through the Loadsure platform. Now, those moving U.S. freight are empowered to secure up to $2M all-risk international coverage  —no matter the mode — while also simplifying and accelerating claims.
Environmental Risk Managers, Inc. and CIC Services launched the EnviroCap program to help businesses control environmental risk and cost factors tied to escalating pollution liability threats. The EnviroCap program is being billed as "environmental insurance which pays you back." Pollution exclusions in many general liability and property policies, which often are unclear or even undisclosed to business owners.
Expert.ai announced the general availability of its platform for designing, developing, testing, deploying and monitoring scalable natural language solutions. Easy to deploy and operate, the cloud-based expert.ai Platform helps organizations accelerate, augment and expand expertise for any job or process that involves language. By turning any text-based document into structured data, the platform supports knowledge discovery, process automation and decision making with the flexibility to design best-in-class language models for any use case.
Certified Automotive Parts Association, an independent non-profit standard-setting and certification organization for automotive crash parts, announces the launch of its new Tier 1 Replacement Parts Verification Program. The program is available for any Tier 1 supplier that also produces an in-house, alternately branded version of car company original or car company service parts used for automotive repair.
Grange Insurance Company announced that it is committing $1 million to local nonprofits to support social justice equality, health and human service initiatives and economic disparities because of COVID-19.
AutoClaims Direct, Inc., an established auto claims technology and services company to the property and casualty industry, and Attestiv, Inc., media authenticity platform today announced a joint collaboration to bring photo verification and fraud detection to ACD's CLARITY technology platform.
Hub International Limited launched HUB Drive Excess Liability Shield, an excess liability/umbrella insurance solution designed for transportation clients that can broaden coverage and protect them from potential major losses from nuclear verdicts. HUB Drive Excess Liability Shield will provide broad excess liability/umbrella coverage with limits of up to $5 million or a component of a transportation industry excess tower through Trisura Specialty Insurance Co., an A.M. Best's A- Excellent rated carrier, and will be offered in all states except New York
Related: Around the P&C insurance industry: June 23, 2021