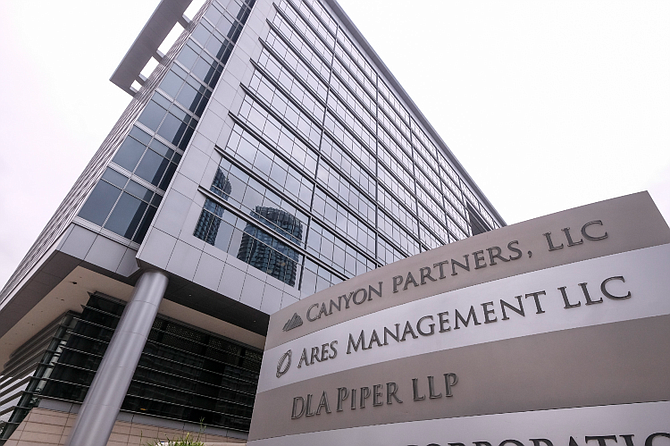 Ares Charges Ahead With Plans to Reach $500 Billion in AUM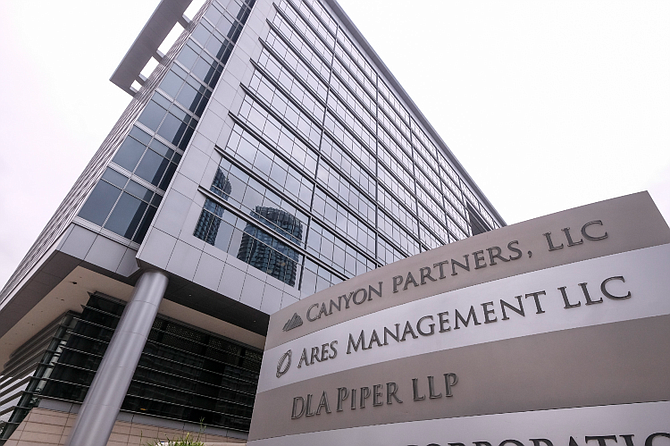 It was supposed to be splashy news at Ares Management Corp.'s investor day.
Executives with the Century City-based asset manager had everything planned out.
 
They prepared slides showing a rosy forecast: The investment manager of $262 billion in assets would more than double in size by 2025. That moonshot guidance was based on robust 2021 fiscal second quarter financial results reported in late July, which the company said was a snippet of what could come.
 
But three days before the Aug. 12 event, Ares made a regulatory filing with the Securities and Exchange Commission disclosing it had fired Chief Financial Officer Michael McFerran, who also held the title of chief operating officer.

An outside law firm's probe into allegations of misconduct found McFerran engaged in "inappropriate personal relationships and interactions with certain employees in violation of company policies," according to an 8-K filing with the SEC.

Ares' SEC filing said McFerran forfeited more than $50 million in future compensation.
On investor day, Ares didn't drum up much excitement or generate headline news with its goal of reaching $500 billion in assets under management.

Instead, those who attended the video-streamed assemblage of analysts, investors and shareholders listened to the business projections in uncomfortable silence. The stage was taken by newly appointed CFO Jarrod Phillips, without mention of McFerran's departure. Phillips is an Ares partner who served as chief accounting officer before his new role became effective Aug. 4.

The firing might have put a damper on investor day, but it hasn't stopped the Wall Street kudos for Ares' ambitious plans.
Ares stock, which seems to have brushed off the McFerran termination, jumped 6.6% to $77.66 on Sept. 1 from $72.83 on the day the former CFO was fired.
 
"We think it was very timely that Ares Management held its investor day to outline its current growth opportunities for the next several years, given the recent additions, over the past year or so, of new 'growth engines,'" Kenneth Lee, a New York-based analyst with Toronto-headquartered RBC Capital Markets, wrote in an Aug. 12 research note.
Aggressive strategy
Though not unprecedented, Ares' huge surge in growth by more than $100 billion from June 2020 through June 30 is unusual for an alternative asset manager, according to analysts.


As for the catalyst behind Ares' rapid pace of growth, the analysts point to the 2019 sale of crosstown rival Oaktree Capital Group to Toronto-based alternative asset management company Brookfield Asset Management Inc., which took a 62% majority position in the downtown-based firm for $4.7 billion.
 
At the time of the sale, Ares had roughly $131 billion in assets under management.  
By mid-2020, it had tacked on nearly $30 billion in additional assets under management, after which time its growth began to accelerate.

Ares grew 65% to $262 billion as of June 30, from $158.4 billion a year earlier while profit rose 151% to $141.6 million from $56.4 million in the same period. Revenue jumped 116% to $1.3 billion from $602.8 million over the same period.
In SEC filings, Ares has mapped out how it plans to get to $500 billion in assets under management by 2025, mostly through new lines of business, organic growth and some blockbuster acquisitions.
 
Wall Street loves the optimism.
Lee cited growth areas such as Ares' purchase last year of a majority stake in Hong Kong-based alternative asset management firm SSG Capital Holdings Ltd. — a move that gave it a huge direct lending footprint in the Asia-Pacific region — and the buy of Landmark Partners from BrightSphere Investment Group Inc. for $1.1 billion in March. Landmark is one of the largest investors in secondary private equity funds with an ownership stake in the alternative asset management industry.

He also cited Ares' acquisition of Black Creek Group's U.S. real estate investment advisory and distribution business, and Ares' ongoing effort to build out its Aspida insurance platform.

 "What is clear to us is that management intends to utilize the same playbook as it did historically with its credit, private equity and real estate businesses in order to capture the growth opportunities of the new additions," Lee noted.
Smooth transition
McFerran's termination was unrelated to the company's operations or financial controls, Ares stated. No press releases were issued, and his name was removed from the Our Team section of Ares' website.

 
McFerran, who received nearly $9 million in compensation from Ares last year, couldn't be reached for comment. Neither could his profile be located on LinkedIn, the website where professionals hang their resumes.

Antony Ressler, Ares co-founder and executive chairman, and Michael Arougheti, co-founder, president and chief executive, declined to comment.
 
McFerran arrived at Ares in March 2015 when he was named CFO. McFerran was previously a managing director at Kohlberg Kravis Roberts & Co. where he served as CFO of the company's credit business and was chief operating officer and CFO of KKR Financial Holdings.

Prior to joining KKR in 2005, McFerran spent most of his career at Ernst & Young in its financial services industry practice specializing in providing assurance and advisory services to a diverse mix of financial services firms.

"Mr. McFerran's conduct was entirely inconsistent with our values and cannot be tolerated," Ressler said in the filing.

Incoming CFO Phillips joined the company in 2016 as chief accounting officer. He previously was a partner at Deloitte & Touche where he focused on financial services and asset management assurance and advisory services.

The relatively quick and quiet transition has kept the focus on the company's growth strategy — set by Arougheti and Director, Partner and Head of Ares Credit Group Kipp deVeer and his chiefs, not the CFO — rather than gossip.
 
"I met the new (Ares) CFO," said Gerald O'Hara, analyst with New York-based Jefferies Financial Group Inc. "You can read what happened as well as I can in the 8-K note. No other information has been presented by the company, or otherwise, really, even rumored."
For reprint and licensing requests for this article, CLICK HERE.