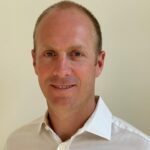 Aon's Wakefield to Gallagher Re as CEO, Succeeding Behagg; Arch's Rippert as Head of Mortgage at Aspen; Desmond Promoted at Marsh UK & Ireland
This wrap-up of international People Moves details appointments at broker Gallagher Re, Aspen Insurance Holdings' mortgage team and Marsh's UK & Ireland construction industry team.
A summary of these new hires follows here.
Gallagher announced that Tom Wakefield will become chief executive officer (CEO) of its reinsurance business, Gallagher Re, subject to regulatory approval. Wakefield will take over the role from current CEO Simon Behagg who will transition to the new role of managing director of Gallagher Re.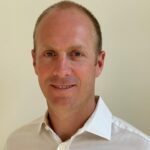 Wakefield joins Gallagher after 17 years at Aon, where he was latterly chief operating officer for the Global Re Marine, Specialty and Composite business. He was also UK Growth Leader for reinsurance solutions.
As CEO of Gallagher Re, Wakefield will be responsible for leading the ongoing expansion of Gallagher's reinsurance operations and will work closely with Simon Behagg and the wider senior management team to continue to drive the business' ambitious growth agenda. Wakefield will join Gallagher's UK Executive Team, reporting to CEO Simon Matson.
"The evolution journey that sits behind Gallagher Re since its inception in 2013 is quite incredible. Since becoming a fully owned part of Gallagher in 2020, the business has continued to deliver on its aggressive growth trajectory, latterly under Simon's leadership, and continued to attract a wealth of reinsurance talent, including Tom, onto the team," commented Matson, Matson, CEO of Gallagher's broking and underwriting businesses in Europe, Middle East & Asia.
Gallagher is the brand name of Arthur J. Gallagher & Co., the global insurance broker, risk management services and consulting firm, headquartered in Rolling Meadows, Ill.
***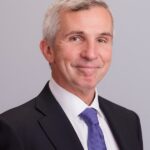 Aspen Insurance Holdings Ltd. announced the appointment of Andrew Rippert in the newly created role of executive vice president executive vice president – head of Mortgage, effective June 7, 2021.
Rippert joins Aspen with over 20 years' experience in shaping and building global mortgage insurance and reinsurance businesses and portfolios. His experience at Arch Capital saw him build and lead a mortgage credit business that was preeminent in the market.
Rippert will report to Christian Dunleavy, chief underwriting officer, Aspen Reinsurance, and will be a member of the Reinsurance Executive Committee.
***
Marsh, the insurance broker and risk adviser, announced the appointment of Andy Desmond as UK & Ireland Construction Industry Leader.
Desmond reports to Scot Peachey, CEO of the UK Construction, Infrastructure & Surety Practice at Marsh Specialty, and Charles Beresford-Davies, head of Industries, UK & Ireland.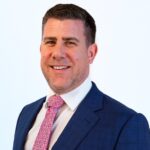 In this role, Desmond will bring together construction sector, technical, placement and risk management specialists from across Marsh UK's national and London-based specialty businesses, to support Marsh's construction clients.
Desmond has specialized in the construction sector throughout his 25-year career. He has practiced as both broker and as a client buyer, notably as the insurance manager at Kier Group Plc working on projects as Crossrail, Mersey Gateway, HS2, and Hinkley Point. Since moving to Marsh over a year ago to lead the UK Business Development team, Desmond has focused on contractor, owner and developers business.
Topics
Aon
A.J. Gallagher
The most important insurance news,in your inbox every business day.
Get the insurance industry's trusted newsletter