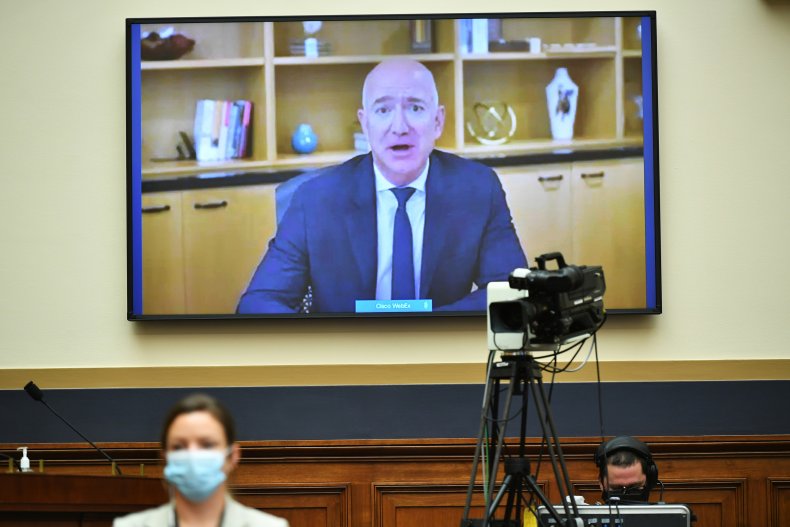 Amazon Contacted Small Businesses, Warning of the 'Negative Effects' of Monopoly Laws
Amazon contacted a small number of its successful third-party sellers with a message warning them of the potential "negative effects" that Congress' new Big Tech anti-monopoly legislation could have on their business.
"We're reaching out to a small group of our sellers to make them aware of a package of legislative proposals, currently in Congress, that is aimed at regulating Amazon and other large technology companies," an email from Amazon obtained by CNBC writes. "It is early in the process and the bills are subject to change, but we are concerned that they could potentially have significant negative effects on small and medium-sized businesses like yours that sell in our store."
CNBC reported that the email followed with a proposal for the sellers to meet with a member of Amazon's policy team over the phone. It remains unclear what the content of that meeting may include. Amazon told CNBC it did in fact send the email after, it claims, several sellers contacted the company asking how the legislation may affect them.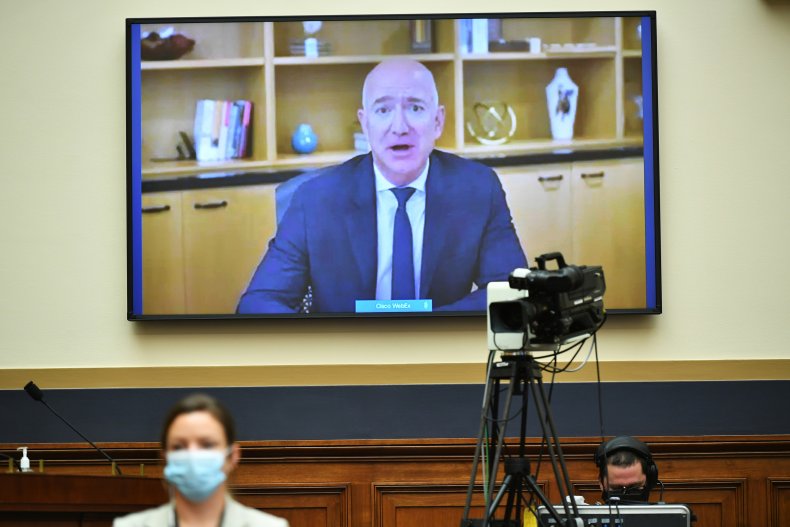 The laws in question were passed last June by the House Judiciary Committee in a bipartisan effort that included six bills. They will next go to the House floor for a vote:
Ending Platform Monopolies Act
This act authorizes the Department of Justice (DOJ) and the Federal Trade Commission (FTC) to take actions to prevent the largest online platforms, like Amazon, Apple, Facebook, and Google from using their monopoly power to "distort or destroy" competition in marketplaces that rely on their platforms. Reps. Pramila Jayapal (D-Wash.) and Lance Gooden (R-Texas) introduced this bill.
Ending Platform Monopolies Act
Presented by Hakeem Jeffries (D-N.Y.) and Ken Buck (R-Colo.), this law prohibits Big Tech from engaging in mergers that would enhance or reinforce monopoly power and eliminate competitors or potential competitors.
American Choice and Innovation Online Act
This law, introduced by Reps. David Cicilline (D-R.I.) and Gooden (R-Texas), aims to restore competition online and prevent Big Tech platforms from using their power over their marketplaces to "pick winners and losers" and favor their own products. It's aimed to ensure the marketplace is fair and free from abusive power.
The Merger Filing Fee Modernization Act
Proposed by Reps. Joe Neguse (D-Colo.) and Victoria Spartz (R-Ind.), this act provides resources to the DOJ and the FTC to help them enforce anti-trust laws designed to curb monopolies. It does this by increasing filing fees for large transactions and reducing the fees for small transactions. It also ensures that mergers that will take more agency time pay more than mergers requiring less time.
State Antitrust Enforcement Venue Act
This law is designed to ensure that state attorney generals who bring forward antitrust cases in federal court do not face delays or higher costs for bringing the case to higher courts. Reps. Buck (R-Colo.) and Cicilline (D-R.I.) presented it.
Augmenting Compatibility and Competition by Enabling Service Switching Act
This rule, proposed by Reps. Mary Gay Scanlon (D-Pa.) and Burgess Owens (R-Utah) gives the FTC new authority and enforcement tools that it may use to create pro-competitive rules for online data exchange and data portability.
Amazon's Response
In a statement after these acts hit the House floor, Amazon Vice President of Public Policy Brian Huseman went after the new legislation, saying they would have "significant negative effects on the hundreds of thousands of American small- and medium-sized businesses." He also claimed the laws would make it harder for businesses to earn and raise prices for consumers.
CNBC reports that funds Amazon earned off these third-party sellers serves as a major growth area for the company. It writes that while commissions and shipping fees increased 38 percent year over year in the last quarter, growth in Amazon's own store rose 16 percent.
Despite Amazon's claims, House Judiciary Committee Chairman Jerrold Nadler (D-N.Y.) expressed pride around the new laws and said he sees them as a way of boosting online competition.
"I am extremely proud of the bipartisan legislation passed by the Committee, which levels the playing field for innovators and entrepreneurs, provides more opportunities for small businesses, and brings increased choice to American consumers," he said. "By reining in anti-competitive abuses, our legislation ensures there is a space for opportunity and innovation to thrive online."